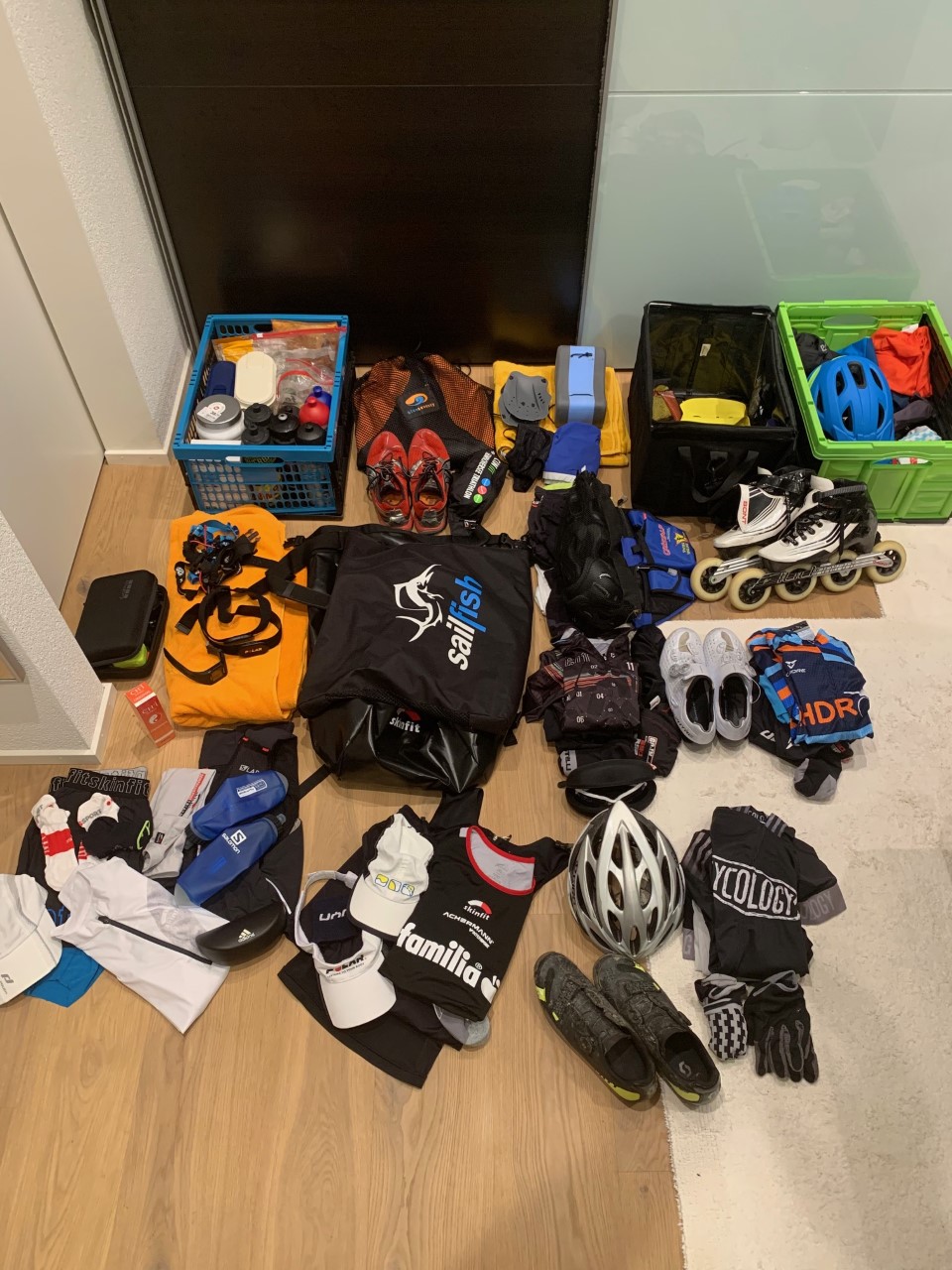 IT IS RACEDAY!
After 8 monhts of training and getting prepared for this massive challenge, it is the morning before.
The last week was one to charge up - Sleep, eat and relax.
Sunday Roman my supporter cam for a brunch with his Family, time to discuss what to do when and how to do it. Got that box checked!
Monday and Tuesday I was on a Business trip to Bucharest, a meeting which turned out very promising and Meeting up with some "old" Partners was great. Had a nice diner and it was funny how this business diner turned into a romantic diner, as in the middle of the main course, the power in whole Bucharest went down. The candles were put on the table, which I never experienced on a meeting like this.  On these 2 days of travel the main priority was not to catch a cold, when moving into airport, planes and Meeting rooms.  
Wednesday was just another day at the office, packed with meetings and lining up me being out of Office and really unavailable until after the Weekend. I am happy to have such a great person in the office backing me up, so I really can focus on the next days. Thanx Eleni for doing such a great job.
Thursday I checked my "what is still missing list" and after a breakfast with the Girls I took off for an easy morning in Lucerne. Had a cappochino at the Ruess and enjoyed the time in the City. I did the same last year, being alone and relaxing and start to focus .Funny enough, 1 Minute after sitting down, Bram a Belgium guy also participating started to contact me by WhatsApp - so I replied and hope I could give him the answers needed. 
Coming back home I finished packing: clothes, material, food and the rest.  Later that evening even mown the lawn, as this was desperately needed…..
This morning had another cereal breakfast with the girls. Then packed the car and mounted the number 132 on the moutain- and roadbike.
Then recieved the info that Peter, Beat, Christian and me made it onto the newspaper: 4 Single athletes from one company, kind of special right?
Now Nicole is preparing my last meal before heading ot Sarnen. Wholegrain Pasta with Chicken, for now, but the rest I will take with me to eat as a salad. When I am getting hungry an bored with eating bars and gels…..
Now I am really prepared and will pick up Roman for finally going to the start: CAN'T WAIT!
Wich me good LUCK!