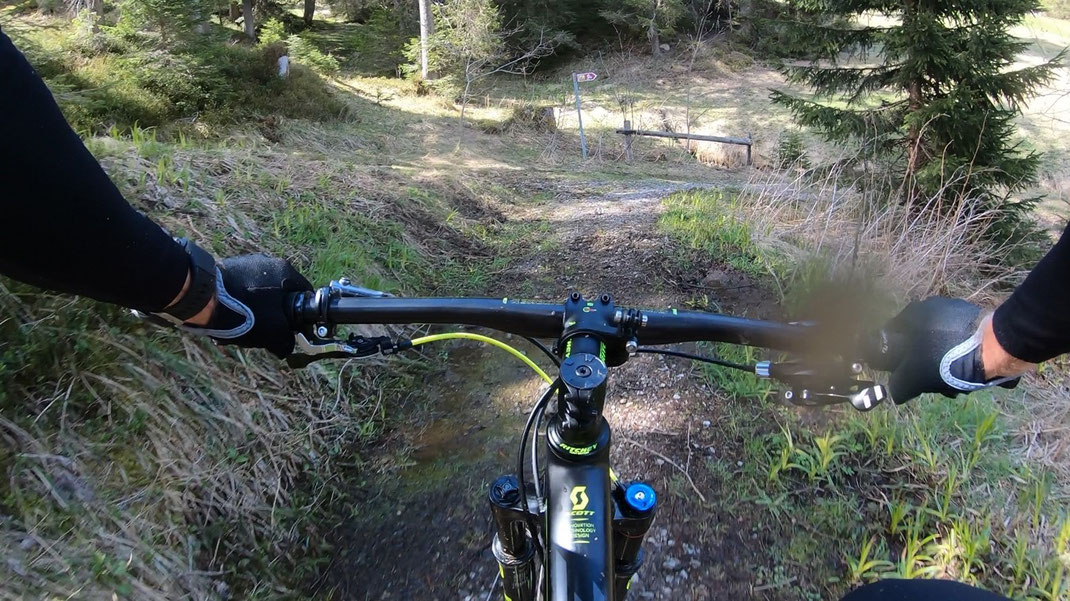 And then there are only 6 more weeks to go…….
This was a week which was planned and turned out to be a heavy one, as beside the 15 Hours, I also had a half Marathon at the end of the week.
Normally you would take it easy in the week before, but I took it like a good training.
As it is better to be active at the beginning of the week, I started with an hour Fitness in the morning at 6 O'clock, showered went to work and then had my first hard session of the week at lunchtime. I did some  1K Intervalls uphill, just fast enough to keep the same pace throughout these 4 times. I really hate this kind of workouts, but they really give you power, so the'yre absolutely neccesary.. In the evening after bringing the kids to bed, I had another spin on Zwift, try to loosen up the legs again after the tough run at luchtime.  Monday: 3 Hours: check!
Training to put in the hours needed and work 5 longs days a week doesn't offer me a lot of time to put in the long sessions. So I decided to take the next weeks some afternoons off, which I then use for the longer workouts. Yes, they do cost me some holidays, but as long as they're only a few and work continues, that's OK.
So Tuesday afternoon was one of those afternoons. Time to ride the Gigathlon bikeride of the 2nd day.
The first part being mainly flat, was now fully against the wind, as the "bise" was quite strong. Then a long part climbing, a total of almost 1'000 meters uphill, followed by some up and down parts towards the Glaubenberg. Then some more uphill and a nice downhill back to Sarnen. A total time of 3 Hours, which is also the time I reckon with a D-Day. Tuesday: 3 Hours: check.
Wednesday,  Thursday and Friday, I took it a bit easier: Fitness, and easy run and another ride on the Zwift, as Saturday was another tough day planned.
Saturday morning I did some Intervalls on the bike and after 2 Hours, called it the day….on the bike that is.
The afternoon was the annual Sempachersee Halfmarathon. I was feeling quite tired after this week of intensive Workouts and didn't have a clue about the time I  was going to run. Nicole also went and she tried to run a PB, which at the end she did! GREAT!
I decided to simply run and let my feeling decide the pace, which is always a good thing.  Strangely, this time my pace for the first few KM was well below the 4:30--- this was really too fast. So I took some speed out and settled aroung the 4:45pace, still well below the 1:45 mark, which was not something I tought I would reach this time, after the week I had. But hey, my legs just kept on going and after some easy last kilometers and a small "pitstop" the time stopped at 1:42 something....... Ups, I am fitter than I tought I was.....
Went home and had a nice chat with the guys at Luki's birhtday.
Sunday I took the girls for the last VaKi  turnen of this season, which they fininshed of with patato chips and drinks. For the fathers they even organized some beers, but this is really the last thing I could use right know. Went home and after lunch had the first and only swim this week. Did some 400 meters and a breathing pyramide, this time to 9, which was quite good and is an easy way to make some Kilometers.
The next week I laready know I won't be able to put in the 15 Hours I would, as Monday until Wednesday, I will be in Amsterdam for a fair, then on Thursday a whole day meeting with an important customer, so my workouts will most probably start on Friday...…..
Lets' see what the week will bring!