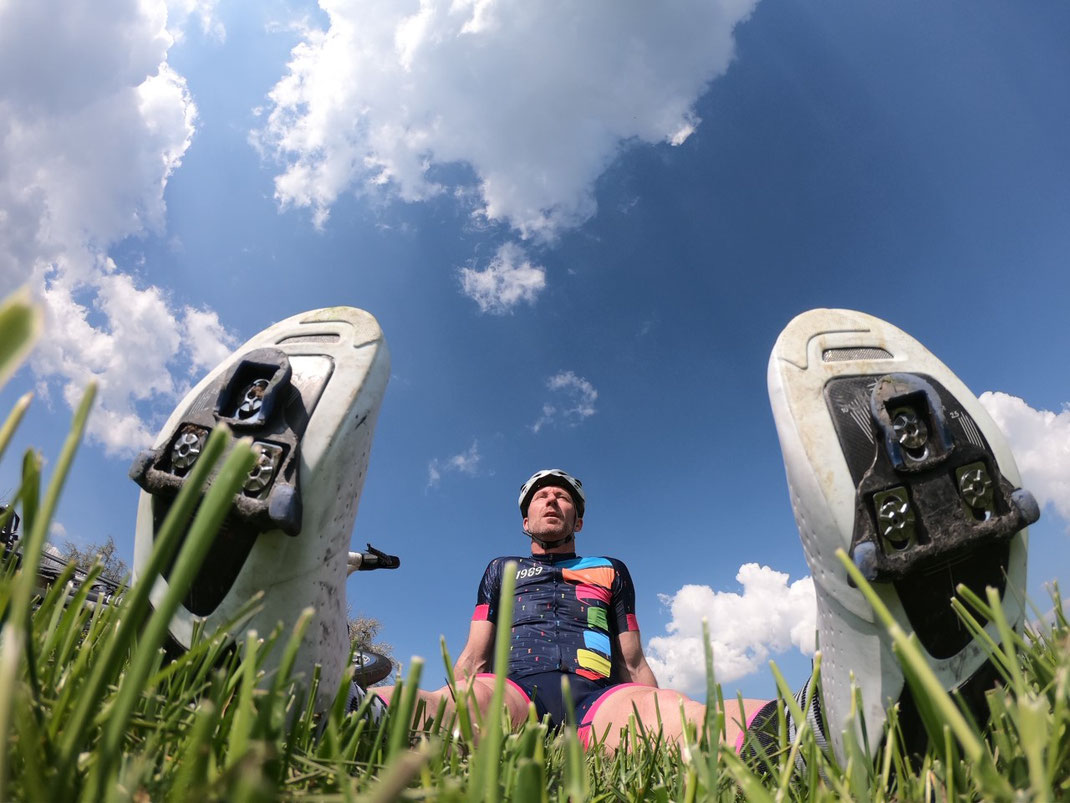 After, let's say a not so perfect week last week, it was time to turn the switch and focus again.
The weather finally is getting better which also helps to get more motivation for the next heavy block.
The week started of with a lunchrun followed by a late afternoon swim, made it just in time to pick-up the girls.
My Goal this week was to squeeze in at least 11 hours in between work and family, ideally most of those hours under the working week.
Tuesday had a tough workout in the gym where I worked on my core and did some yoga to stretch my muscles. Also did have a lot to do at work, so I really made it short. In the evening I spent almost 2 Hours on Zwift, riding up the famous Alpe du Zwift, a climb copied from Alpe d'Huez, with ist famous 21 corners. 
This climb is also quite similar to the climbs on the second day of the Gigathlon, climbing for a little over 1'000 meters.
Jumped off the bike, ran under the shower, just in time to see Ajax beat Juventus, what a great match that was.
The downside was of course going to bed so late, but this match was totally worth it.
Wednesday got up at the regular time, as my mum used to see, a man in the evening, a man in the morning, time to get work done in the office.
Luchtime was time for an hour run, followed by a healthy lunch. 
Thursday, the last day before heading off for a week holiday, I managed to finish a lot of work and prepared all to be done during my week of absence.
In the evening I skated 20k, just to get the feeling back and practice on the braking, or at least slowing down. Also this time without any crashes and I feel more comfortable skating at higher speeds.
As Friday was a day off, the friday before Easter it gave me more time for exercise. This time I decided to try out the new 50 meter pool at the Campus. Swimming in 50 meter is quite different that Swimming in a 25 meter pool, the biggest Advantage is that the counting of the laps is much easier. The pool actually is really nice and I will swim there more often, that's for sure. After playing with the girls and preparing lunch, I hopped on my racebike for a late afternoon lap Setting the total at 8 workouts in 5 days. Really pleased with that. Saturday was the last day, as Sunday's Easter Brunch was already planned.
After an hour run in the hills in the morning, I even found some time to hop on the mountainbike to discover some new trails around my house.
The total for this week was a Little over 12 Hours in just 6 days, an average 2 hours a day beside working: I'm back on track!
Looking Forward to increase my Hours for next week even more, as the end of june is getitng close…..