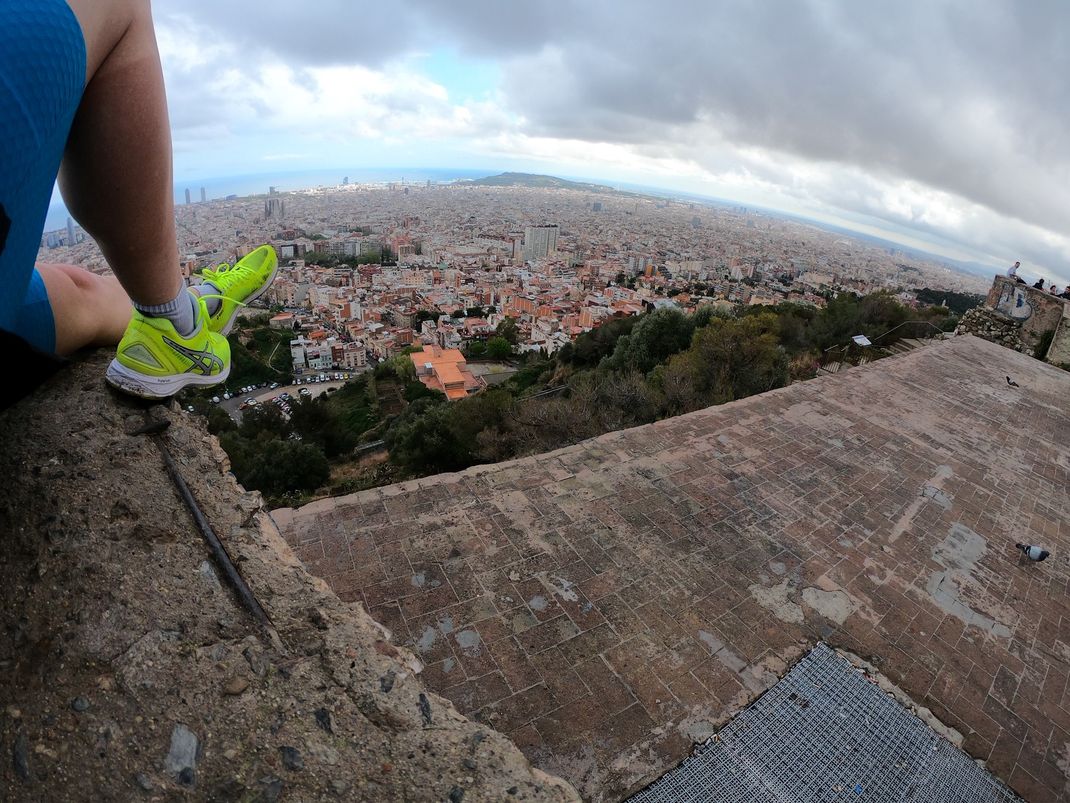 What a week it was.......
Last week I already told you about the idea to take it easy for a week.
Travelling, loads to do at work and on top of that I was feeling a cold coming up so it was definitely better to not stand on the throttle.
Monday evening was the only small gap I could find to go for a run. Being dark it was actually quite nice as somehow, you're much more aware of other things.
Noises, lights and the feel of running without seeing too far ahead is nice for a change.
The next day, travelling for a meeting to Barcelona was scheduled. Nevertheless I got up early and spent half an hour on the indoor bike.
Then had breakfast with the girls, packed my suitcase and headed for the airport to fly off for the meeting.
Arriving in Barcelona the meeting was productive, they were happy and I got some homework to do in return.
Then checked in at the hotel close to the Sagrada familia, jumped in my running gear for a run uphill to enjoy the fabulous view of the city.
This was a great tip from my contact at the customer, as you actually need to run inland, not like everybody else in the direction of the sea.
Arriving on the hill you could see that this is an insider tip, as only locals visited this place.
Ran back to complete the hour of Sightseeing run and found time to work on my mails, before heading to have some deserved tapas.
After flying back the next morning I really needed to go to the office, as so many important projects were waiting.
It was then I decided that this would need to be an easy week, as I also felt a cold coming up. Asking so much of your body for workouts and not feeling well is something I learned won't work.
You need to take time and listed to your body.
After receiving disappointing news at work on Friday, which I really didn't expect I went home not feeling to well, both physically and mental.
Sometimes all things seems to come together, well this was one of those weeks and even the weather understood my feelings and it was cloudy, cold and rainy over the weekend……
Trying to get out of my misery, Nicole pushed me to go out for a bike tour on Saturday, just to clear my head and try to make some sense on how, why, when, if…….
This already made my head a bit clearer and after taking warm bath on Sunday afternoon, I also got the feeling my body was in the uphill mode again.
Altogether, this week was a week to forget and I already focus on the next block of three weeks.
This week only counts 4 working days, and luckily the weather seems to play along.
Have a nice Easter and see you next week.