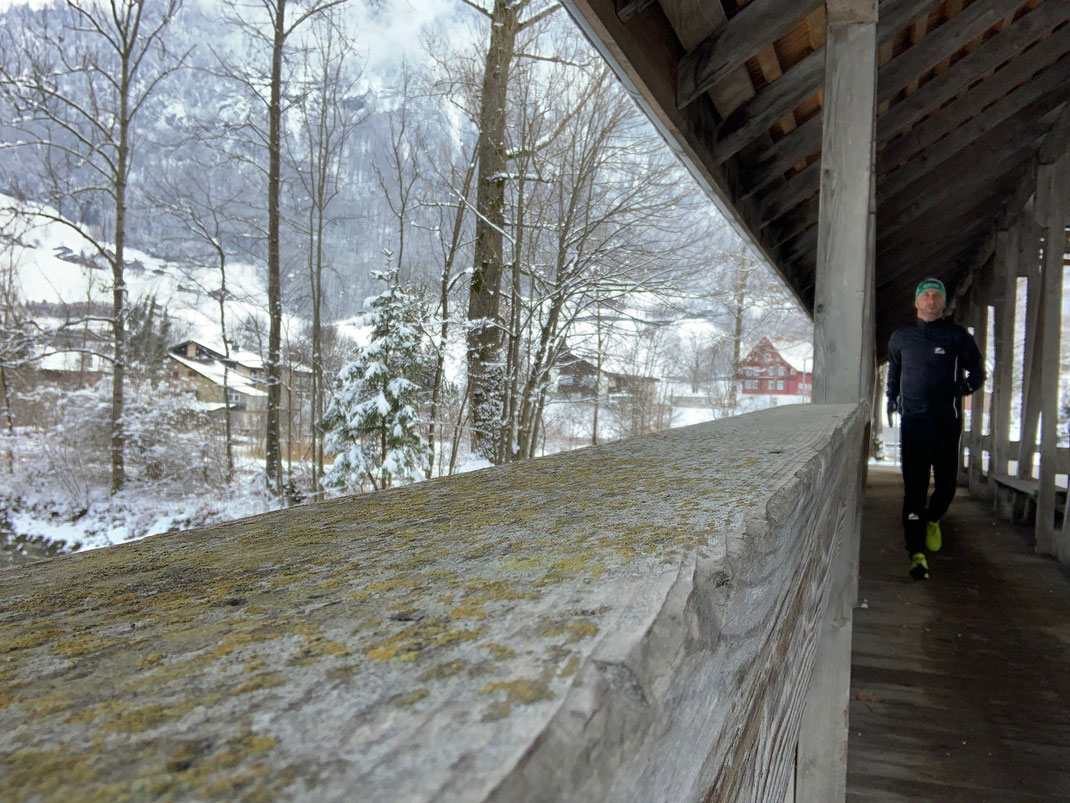 Winter has arrived!
I knew this week was going to be a tough one and with one of the girls ill, training on Monday was already cancelled.  Glad she was feeling better on Tuesday.
Being a whole week in the office and with the winter outside, I decided to at least run for 20k and spend 2 hours in the pool.
Started Tuesday evening with an hour on the Zwift - tortured myself with a HIT training. High intensity, sprints a high watts for a short time. 
Followed by an early morning swim in Lucerne on Wednesday. This pool already opens at 6 in the morning in Lucerne. A great way to start-off the day, the downside is that my goggle eyes stayed on during the meetings in the office afterwards.   In the evening rode again on Zwift and participated in a group ride. Funny, that you're on your own, in your own house and you're riding with 60 odd people from all over the world. Even benifitting from the drag when riding in the group.
On Thursday had a lot to do in the office, so I really needed to sneak out for an hour in the corperate fitness. I really needed to squeeze in onother hour in the evening, as then my weekend would be easy. That's why I spend another workout on the Zwift at home in the evening.
Friday, with snow everywhere and the sun peaking out from between the clouds it was time for a nice long jog. Wore proper shoes and even gloves - something I normally won't, but the cold wind make it quite chilly. 
Saturday I tried to spend as much time with the family as I could. In the morning I went to the pool and finished my first 2'000 meter test. I was quite happy with the time and the way I swam; really on the right track here. Late afternoon we made popcorn and had a Cinema night with the girls at home, really enjoyed that.
Only half an hour to go to complete my 8 hour week on Sunday, I ran to the pool, where Nicole and the girls were waiting. Nicole went for a nice swim and I played with the girls in pool. Stopping the counter for week 11 at a Little over 8 hours: perfect!
I feel like I deserved an easy week and luckily it is: 5 hours this week. Time to refuel. A trip to Oslo and only 2 days in the office are scheduled.
See you next week!