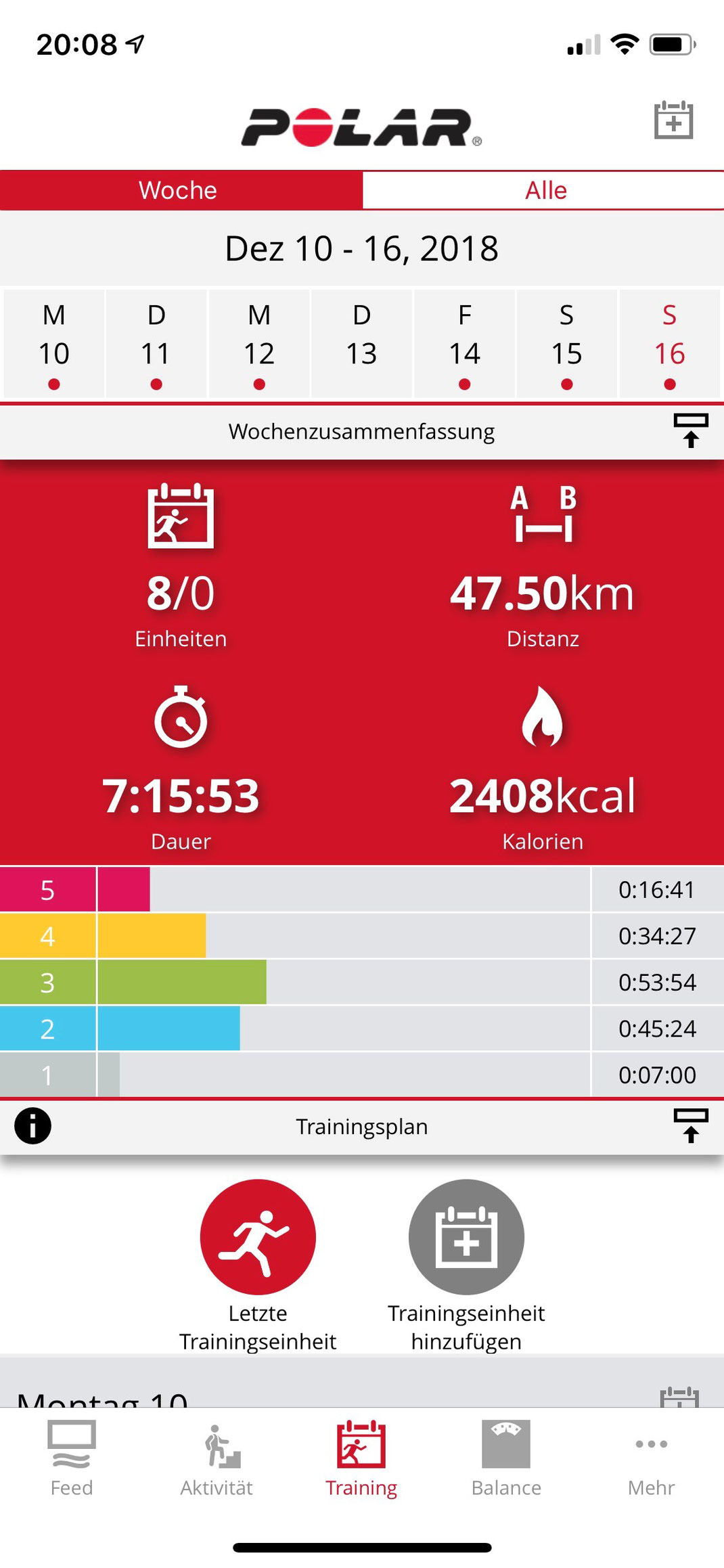 A week with a few highlights.
Started this week without my polar V800 as it is still in repair, so still no detailed  input on my work-outs.
As 7 Hours were scheduled, I started off with a run and a swim on Monday and a fitness workout on Tuesday; 3 Hours in the pocket.
Work still keeps me busy, as everyone seems to want something and yes: of course, please before Christmas.  
Getting up each morning at 5 and being in then office at 6, allows me time-wise more room and the flexibilitxy to do my lunch work-outs.
If I decide to have a quick lunch, I could go home earlier and by doing so reduce the risk of losing time on traffic jams. This also offers me time to  work-out at home, somthing I did on Wednesday, I started with Zwift - something like a computer game, in which you connect your hometrainer with the Zwift platform on the PC and then race against other "Zwifters". This way you're really being pushed and riding on the bike at home isn't boring anymore.
Friday 2 highlights: I recieved a package from Polar. A brand new V800 and 2 new heartrate belts; thank you for this excellent service! 
In the evening had my first test on the Zwift home-trainer. Time to see if after 7 weeks of work-outs my power on the bike increased. For those specialist among you:  did a FTP 20 minutes test and reached 3.3W/kg. Really satisfied as I just started and this shows that I am on the right track.
Saturday started a new 8 week programm on the Zwift in which I will ride 2'000K building my power and endurance.
Sunday the next highlight: bought the Christmas tree at a local farmer: it's nice and feels like a Family Tradition. Decorated the tree and afterwards went for a short half an hour run to complete the 7 hours this week. A quick shower and then a nice diner: a good wine, cheese, bread, olives and all what is needed to celebrate this time of year. 
Next week I will be on the road for 2 days. Tried to book a suiting hotel, hope the fitness is OK and I can find some time to keep fit.
Although next week is week 8, meaning the last easy week of block 2, only 5 hours to complete…...
See you next week, it's almost Christmas!