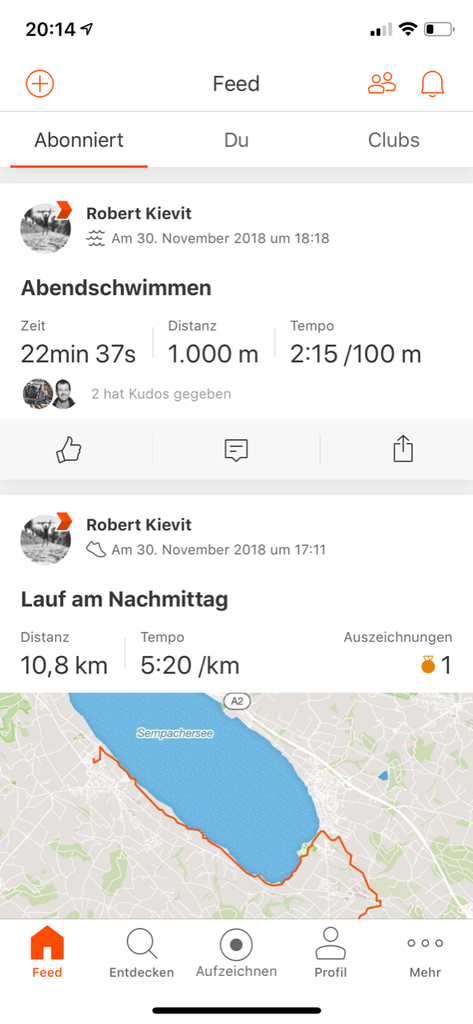 Hi there, time for the weekly overview.
All went fine, 6 sessions this week, adding up to a little over 5 Hours.
Being December, there are many nice days and celebrations which I need to calculate in my schedule.
Starting the week Monday with a hour of spinning at home, followed by a 10k run on Wednesday with a little climb towards Fluhli. 
Somehow annoying, but my Polar V800 had connection issues with the heartrate belt. Annoying, because the workouts combined with the heartrate are base for the "workload". This calculates my level of Fitness  and also warns for overtraining. Today I found out why it didn't work: one of the connectors from the heartrate belt is rosted ;-( Really? Rosted?!!?
Thursday found a small gap in my daily schedule and used the corperate fitness. This new fitness offers just that what I need to work on my core stability.  
For you who want to know how a regular working day looks like, this is last Friday.
05:00 Get up, followed by a cereals (what else) breakfast
06:00 First Espresso in the Office, followed by a lot of mails, calls and a couple of meetings.
12:15 A quick lunch
12:45 Back on my desk, as a conference call at 13:00 is waiting, followed by another meeting.
16:40 Time to head home, hoping there are no traffic jams
17:10 Home, put on my running gear, headlight,  pack my swimming trunks and off for a 10K run to the swimmingpool
18:20 Changed to my swimming gear for a half an hour swim. Then swam with the girls as they also came for a swim; Family time!
20:00 Kids to bed - cleaning up after the girls, a little time to relax and then time to get ready for bed
21:30 Bedtime
Work: 10:40 / Sport 1:30 / Family time 1:00
Sunday finished the week with a sunny ride on the taxc: Mallorca this time ;-)
Highlights of this week?
1) Roman will be my supporter at the Gigathlon - perfect! A big thanx! This time I will finish!
2) Finding out that your daughter is one of sportive parents: when she says she doens't like "HUTSSPORT" (you need to be dutch to understand)
See you next week!